Precision. Power. Movement.
All the advantages of hydraulics working for you
It's true, mechanical engineering is one of the oldest fields of engineering. And it is in this age-old field that you can expect something new from us.
High power transmission, very uniform and precise travel movements, compaction that barely affects technical applications – you are aware of the advantages of hydraulics. With Storz hydraulic cylinders, we make optimal use of these advantages And have been for more than 50 years. Serving you in the industrial sector. Internationally. For clients all over the world.
We engineer and design in-house. And we manufacture products according to your plans.
What can you expect? Series-produced, standard and custom cylinders. Tailor-made solutions for a wide range of applications. And: individually designed systems. All this goes without saying? You're right!
Essential for DIN ISO and Cetop
We are also highly valued when it comes to the further development of standards. And we played a crucial role in the standardization of hydraulic cylinders and add-on components.
Always in flux
Innovation born of experience
Often it simply takes experience. When steel ropes that hold bridges or nacelles have to be tested. To ensure that dams close safely. So that wind power is directed to where it can be harnessed. Our experience dates back to the year 1774. Our knowledge is built on fluid. And on what we have learned regarding the flow behavior of liquids and from what we have learned from our customers' requirements. And this amounts to a great deal.
We are driven by the trust of our customers. This way, new things are created where the tried and tested solutions simply wouldn't cut it. And where solutions prove themselves, we define standards, time and again, and even on a global scale.
We design and manufacture the following standard systems and custom-made products for you:
Hydraulic cylinders
Norm cylinders
Standard cylinders
Hydrostatic test cylinders
Cylinders with displacement encoders
Custom cylinders made to customer specification
Synchronous cylinders
Plunger cylinders
Telescopic cylinders
Telescopic cylinders with displacement encoders
Part-turn actuators
Rotary transmission
Coiler cylinders
Standardized and non-standardized mounting components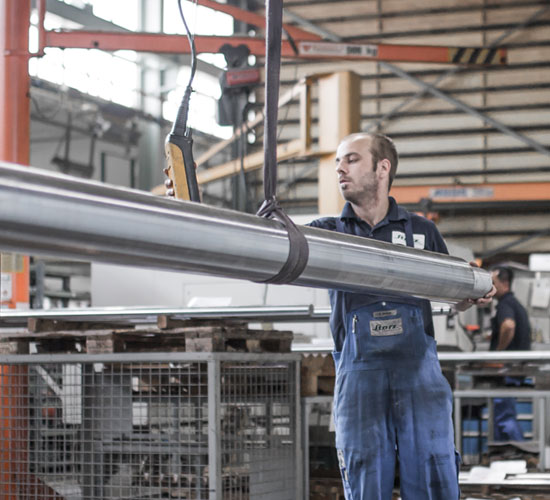 Über uns Storz Hydraulik Hydraulikzylinder
Über uns Storz Hydraulik Hydraulikzylinder
Working in the background on your behalf
From car jacks to complex hydraulic systems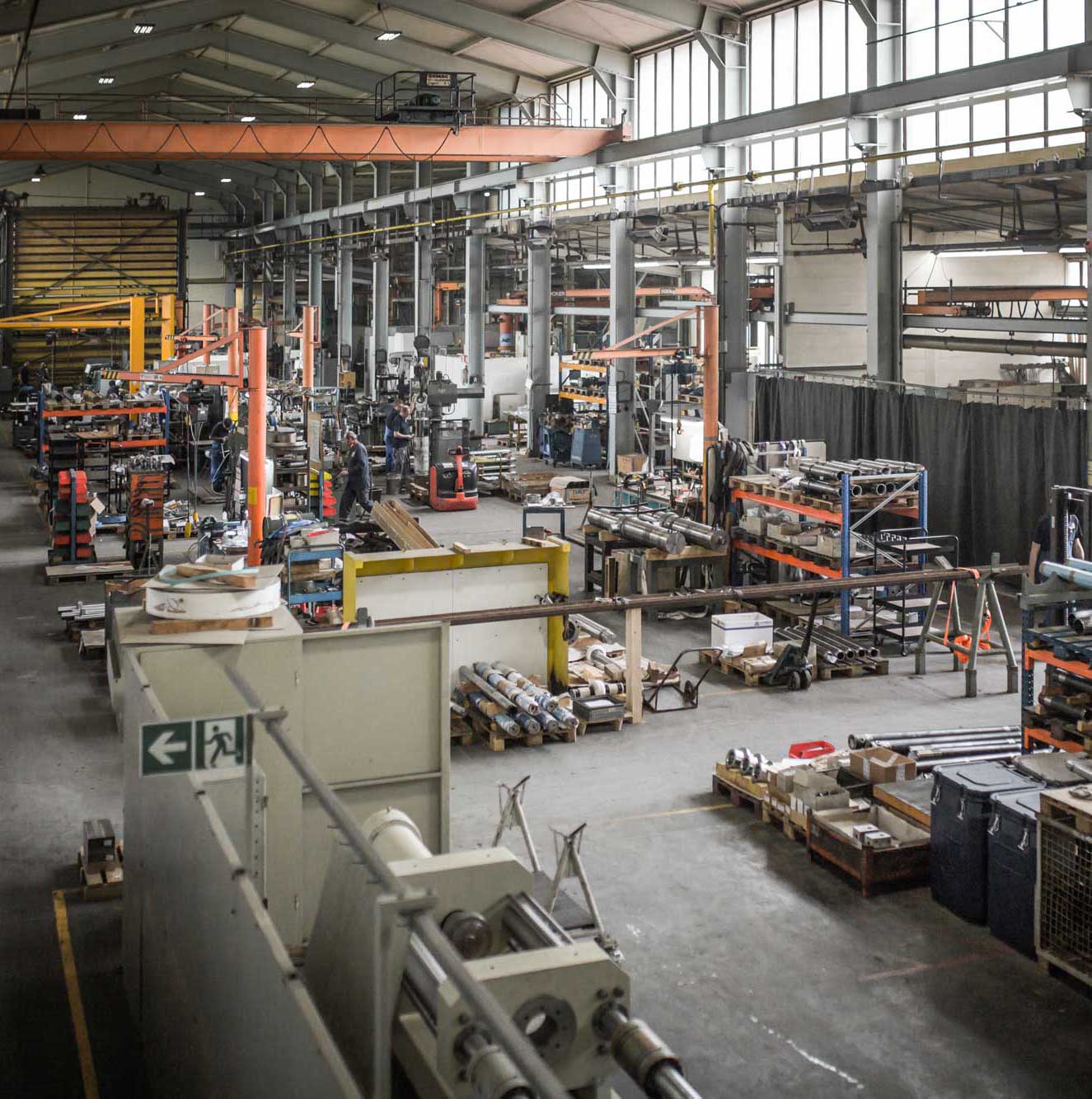 Storz Hydraulik Produktionshalle
Storz Hydraulik Produktionshalle
Our successes to date are impressive, for example as a supplier for the control unit of the first hydraulically driven wind turbines, for a cylinder with huge transmission of power that tests the fatigue strength of the wire ropes that hold the world-famous Golden Gate Bridge in San Francisco, for rope-tensioning cylinders that ensure the safety of nacelles all over the world. And yet: The success story began a long time ago – with a locksmith's shop founded in 1774 by master locksmith Georg Friedrich Storz in Tuttlingen, Baden-Württemberg.
In 1941 we were known as a supplier of mechanical jacks to legendary customers such as "Horch" and "Wanderer". And in 1948 we once again managed to build up a head of steam – with the production of hydraulic equipment.
By as early as 1975 we established the field of system technology, offering crucial advantages for our customers with the development and production of microprocessor systems for control tasks.
Focus on future-oriented production – and other attractive job opportunities
You will have been familiar with us under the name Storz Hydrauliksysteme GmbH since 2003. And since the beginning of 2018, new management has provided further impetus: Monja Bühler and Konrad Richter. We value what we have. See the requirements of the future. And move forwards together with innovative concepts.
Even today, as your supplier acting in the background, we frequently respond faster than the others. Industry and business show us the way forward: There is a great demand for innovations, increased performance and tangible solutions, including in case of complex requirements. We are proud to be a pioneer in numerous new areas of application. In mechanical engineering, in the field of aluminum smelters and in the chemicals industry, on ships and in conveyor technology, in foundries, in medical technology, in plastic processing machines, in presses, testing machines, machine tools, in the steel industry, in hydraulic steel construction and rolling mill construction, in the brick and concrete industry – anywhere and everywhere. All around the world.
Every product starts with productive communication
To ensure that you find the right contact person right away: You can reach your destination quickly by selecting a department: