Storz Hydraulik Produktion
Storz Hydraulik Produktion
We're doers. People who like to get our hands dirty. Using our brains, thinking, developing and realizing. With all the possibilities offered by our impressive range of machinery. And with the most diverse production variants, with turning, milling, drilling and grinding machines. Which parts do you need?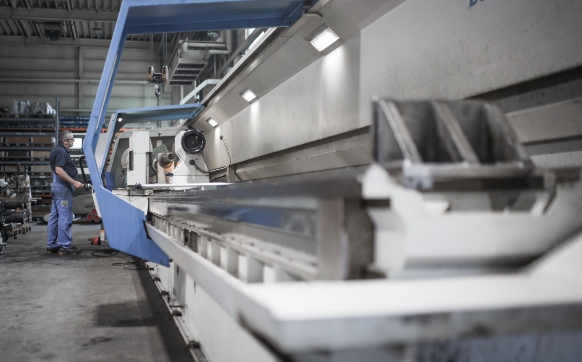 Storz Hydraulik Produktion
Storz Hydraulik Produktion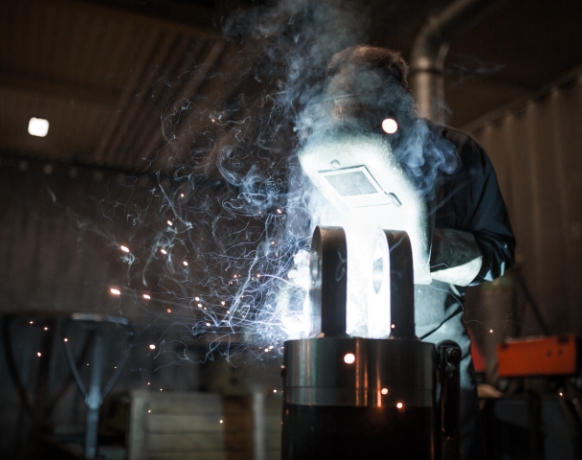 Storz Hydraulik Produktion
Storz Hydraulik Produktion
Welding
Welding is an almost inseparable part of any hydraulic project. That's why we take over seamlessly here. Manufacturing parts using WIG, MAG or electric welding processes? Finished welded constructions? Tubes up to a diameter of 1200 mm? Any length? Complete assemblies? Tell us your specifications. We weld in every position – and we weld all seams.
Do you have any uncertainty while planning your welded construction? Our welding engineer, who boasts several years of experience grounded in the DIN EN 287-1 test standard, is your point of contact.
Honing
Haften, gleiten, führen, dichten – das Honen als spanabhebendes Verfahren bei Bohrungen erfüllt unterschiedliche Funktionen. Sie alle können in hydraulischen Prozessen von Nutzen sein. Welche sich für Ihre Anforderungen eignen, besprechen wir gerne.Bonding, sliding, guiding, sealing – honing as a metal-cutting process for drilling performs various functions. They can all be useful in hydraulic processes. We will be happy to discuss which ones are suitable for your requirements.
When we hone your parts, we offer the following possibilities:
max. inner diameter 700 mm if length < 1200 mm
max. length 7600 mm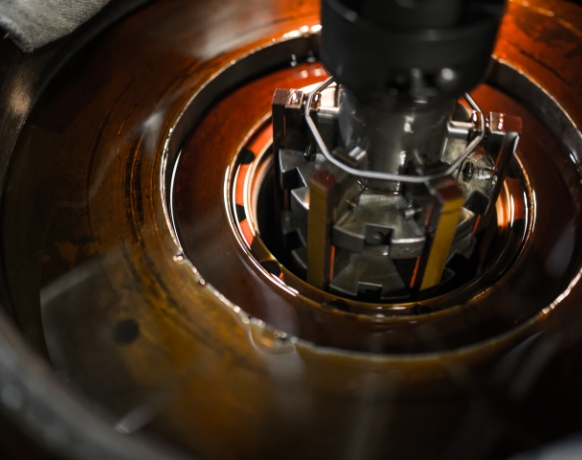 Storz Hydraulik Produktion
Storz Hydraulik Produktion
Every product starts with productive communication
To ensure that you find the right contact person right away: You can reach your destination quickly by selecting a department: