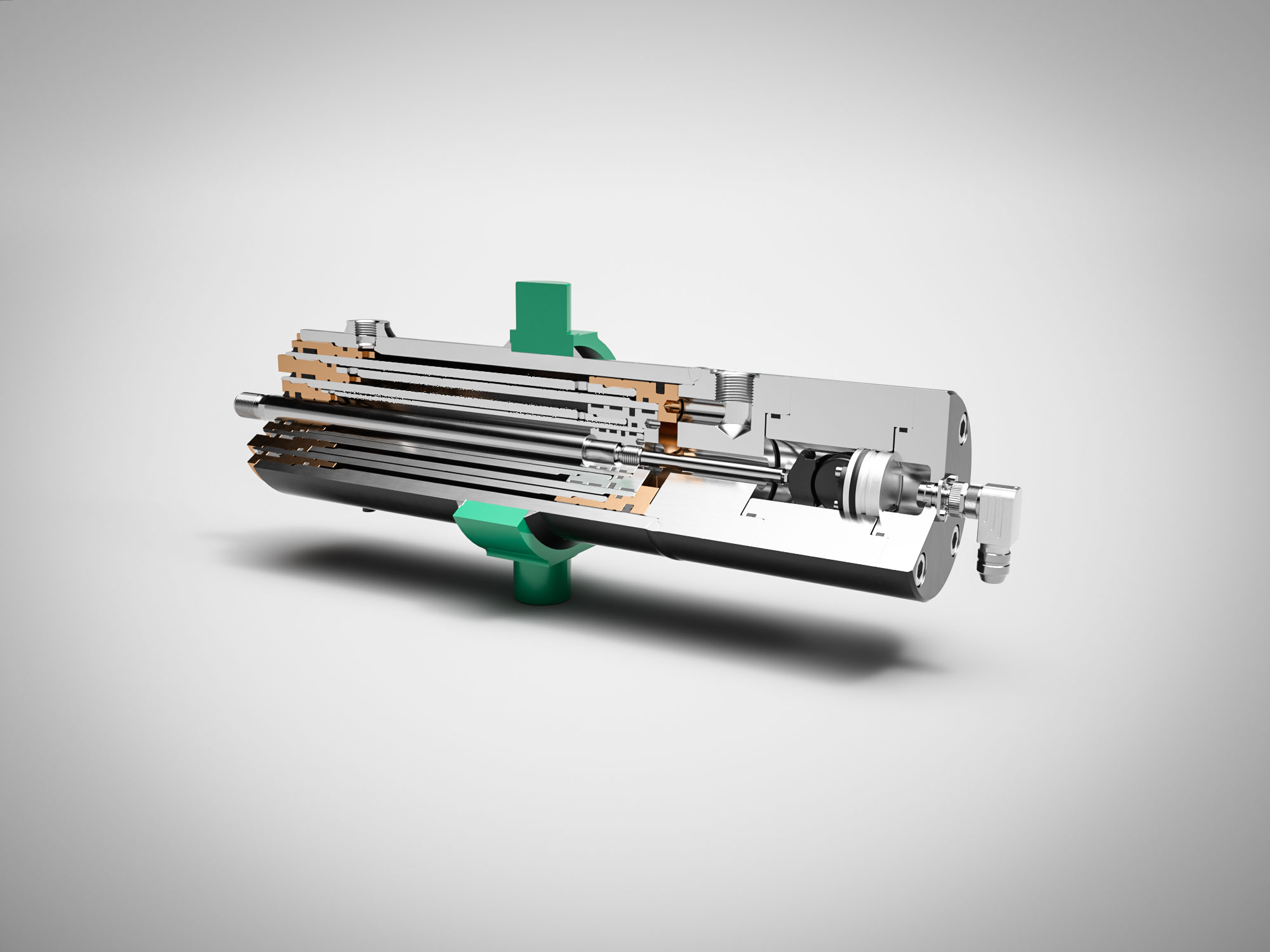 Precision. Power. Movement.
ISO 9001 Zertifikat Storz Hydraulik
ISO 9001 Zertifikat Storz Hydraulik
ISO 14001 Zertifikat Storz Hydraulik
ISO 14001 Zertifikat Storz Hydraulik
Storz Hydraulik 70 Jahre Erfahrung
Storz Hydraulik 70 Jahre Erfahrung
All the advantages of hydraulics working for you
Hydraulic cylinders by Storz-Hydrauliksysteme
It's true, mechanical engineering is one of the oldest fields of engineering. And it is in this age-old field that you can expect something new from us.
High power transmission, very uniform and precise travel movements, compaction that barely affects technical applications – you are aware of the advantages of hydraulics. With Storz hydraulic cylinders, we make optimal use of these advantages And have been for more than 50 years. Serving you in the industrial sector. Internationally. For clients all over the world.
We engineer and design in-house. And we manufacture products according to your plans.
What can you expect? Series-produced, standard and custom cylinders. Tailor-made solutions for a wide range of applications. And: individually designed systems. All this goes without saying? You're right!
Storz Products
Because a hydraulic cylinder just wouldn't cut it
When it comes to hydraulic systems, we are recognized as being the first port of call. Offering quality, competent employees, modern machinery and effective production. You consider these to be basic requirements? That's why we go one step further.
Storz Services
Your ideas? There's more to it than that!
We design and manufacture. Turning, milling, drilling, grinding, manufacturing large turned parts, welding, honing – we do it all on a daily basis. We are looking forward to discussing your requirements. And we are known as a first-class supplier that manufactures, but also thinks ahead. We are a strong partner as far as series production goes. We continually impress with our custom-made products.
Storz Qualität
The top 5 reasons for Storz
Made in Germany, short distances, low supply chain risks

ISO-certified production with the highest quality standards

Development of individual solutions

Guaranteed spare parts availability for up to 50 years

Competent, personal contact persons
Every product starts with productive communication
To ensure that you find the right contact person right away: You can reach your destination quickly by selecting a department.